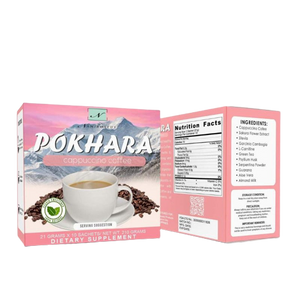 Description: 
Why it is good for you? Coffee Infused with collagen
A perfect taste of coffee with slimming benefit is here! Made from natural ingredients! Real coffee in a sachet. Doesn't taste instant coffee at all.

Appetite control
No artificial sugar
No lbm just regular bowel movement
Contains 10 sachets in one box
Product weight: 21 g x 10 sachets
How to use: You may take this coffee 1-2x a day, it is most effective with empty stomach in the morning to get slimming effects faster.
Disclaimer for supplements: 
For adult use only. Keep out of reach of children. Not intended for children, pregnant, and lactating women.

If you are taking medication, consult your doctor before use.

Please consume 1-2 glasses of water after drinking the supplement.

No approved therapeutic claims.
Thank you for fast delivery!!! 💗💗