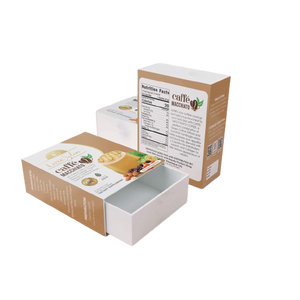 Description:
Premium Coffee with glowing and whitening effects in one sachet!
With lots of Benefits

Non-Acidic
May help reduce the appearance of fine lines and wrinkles
Keto-friendly
Promotes weight loss
Slim Caffe Macchiato contains 20 Calories only per serving.
2 grams of carbs and less than 1 gram of sugar(stevia)! Indeed perfect for your keto diet! 
Product weight: 10 sachets per box
How to use: Dissolve 1 sachet into hot or cold water. Drink 2-3x daily, ideally before meal.
Disclaimer for supplements: 
For adult use only. Keep out of reach of children. Not intended for children, pregnant, and lactating women.

If you are taking medication, consult your doctor before use.

Please consume 1-2 glasses of water after drinking the supplement.

No approved therapeutic claims.
The most addictive slimming coffee you could ever have no more bloating problem after drinking it 🥰
Luxe Slim Caffe Macchiato
Thank you Pretty Glam for your quick delivery and awesome customer service! Luxe Slim Caffe Macchiato if you take it in the morning you feel less hungry and I do not crave for snacks or sweets until late lunch. Taste good too.
Best tasting coffee
I've been drinking this Caffe Macchiato for 2 days now and it tastes so good. Not too sweet and there's like a jelly on the last part of the drink. It also taste satisfying. I'd like to buy more.
Luxe slim caffè macchino
First time I bought this.Less hungry.always thirsty..I think I gonna like it.it's like water therapy. I will order more.
Luxe Slim Caffe Macchiato
First time I bought this Caffe just want to try, now I can't drink any coffee, ONLY Luxe Slim. I think I am less hungry now.. Can not eat more unlike before drinking this Caffe. Just sad that for 3 days I haven't drink any caffe I am waiting for the delivery. But I will make sure will order more.