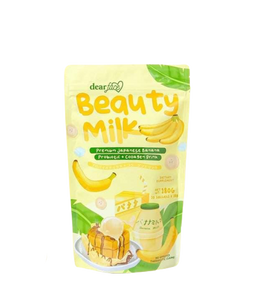 Description:
The yummiest, creamiest, most effective and most affordable collagen + gluta drink in the market!  Beauty milk made from premium ingredients straight from your favorite beauty and skin expert countries, Japan and Korea! 
Product weight: 180G x 10 Sachets 18g 
How to use: Take 1 sachet and mix it with water, either hot or cold
Disclaimer for supplements: 
For adult use only. Keep out of reach of children. Not intended for children, pregnant, and lactating women.

If you are taking medication, consult your doctor before use.

Please consume 1-2 glasses of water after drinking the supplement.

No approved therapeutic claims.