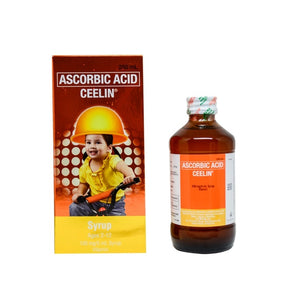 Description: 
Vitamin supplement used for the prevention and treatment of Vitamin C deficiency.
Product weight: 250 mL
How to use: 
5mL per day (2-6 years)
5-10 mL per day ( 7 -12 years)
Disclaimer for supplements: 
Ceelin Ascorbic Acid Syrup is ideal for children aged 2-12 years old only.
It is always best to consult your doctor or pediatrician before giving any supplement or medication to your child.
No approved therapeutic claims.
Ceelin☺
Thank you so much for the fastest and good service delivery 😀,everything is in good condition (theprettyglam)
It's very worthy to help for my little daughter this products...
All is good👍😊thank you so much ☺
Super appir👏🏼👍🏻👍🏻
Super love ko 'tong vitamin c na 'to lalo na ngayong ganitong panahon na malamig malaking tulong sa 3 kids ko