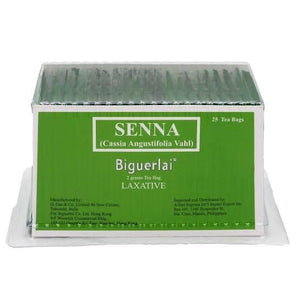 Description: 
Biguerlai Tea is also known as Biguerlai Slimming Tea. This is a weight loss tea product from the Philippines. Biguerlai Tea is a weight loss tea that works more like a gut cleanser.
Laxative effect 
Bestseller in the Philippines 
Trusted brand Effective for weight loss 
Product weight: 2g x 25 teabags
How to use: The directions for Biguerlai Tea are to consume one cup of tea in the morning or before bedtime. It is cautioned not to consume more than one serving per day. The benefits of consuming Biguerlai Tea do not seem to be effective as a weight loss supplement.
Disclaimer for supplements: 
For adult use only. Keep out of reach of children. Not intended for children, pregnant, and lactating women.

If you are taking medication, consult your doctor before use.

Please consume 1-2 glasses of water after drinking the supplement.

No approved therapeutic claims.
Tea
Good product makes me 💩 every morning