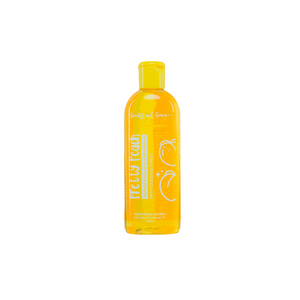 Description: 
Feminine Wash with Sunflower Oil with Cooling Effect
Pretty Peach Feminine Intimate Wash with Sunflower Oil is developed due to the sensitiveness of the feminine genital area. It is specially formulated to keep your intimate area clean and tight. It's an all organic feminine intimate wash specially formulated to maintain the PH balance of the vagina. It doesn't have harmful chemicals which may cause irritation and discomfort. It has an anti-bacterial property which inhibits the production of bacteria around the vaginal area. It is proven to be safe for everyday use.
Product weight: 150
mL
How to use: 
Use a wash cloth or your hand to clean the area with soapy water. Create a lather with the soap and warm water either with your hands or using a wash cloth.
Avoid putting soap or sprays in your vagina.
Rinse yourself with water thoroughly to get rid of all of the soap.
Disclaimer for skincare products: We recommend that you read labels, warnings, and directions of all products before use. Please review the ingredients list and patch test before full application. Individual results may vary.
If use causes an adverse skin reaction, discontinue use immediately, and see your doctor or pharmacist if no relief comes from rinsing the affected area with cool water.
Pretty Peach Feminine wash with cooling effect Infused with sunflower oil Has antibacterial properties FDA notified.